Hello dear Users,
I dsignd this them for Al ulim who wat to have nice, clear and professional blog and especially with Islamic look. as you know and i search many many sites, Islamic themes for blogs are unfortunately
in low graphic and rare. then i made my decision to design a good quality and nice look of graphic design Islamic them for Blogger. You can download it as XML for your blog and absolutely i put the image in a zip file because if you want to reupload them to your server your hand doesn't be fasten.
For changing your Bolgger template just follow this easy steps and you can have a new look blog in couple of minute.
first download this template
Here
and unzip it then log into your Blogger account

click on pics to see larger.

and in dashboard select Layout then click on Edit HTML
click on browse and show th path of XML file in where you unziped it,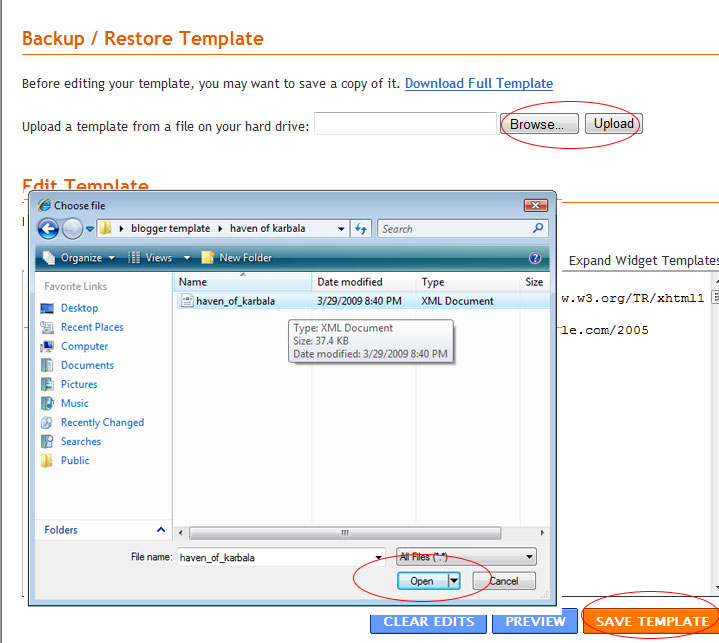 By click on upload and then save Template if you refresh your blog you will see it in new look insallah.
Thanks for using Karbala template.
Pray for me in your prayers
Ya Hussein pbuh